Guide: Sennheiser EHS guide, all you need to know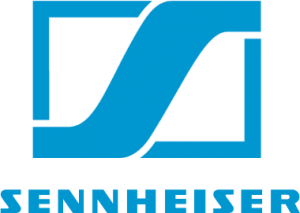 In the series of EHS guides for the different manufacturers, we are now at solutions for Sennheiser wireless headsets.
This time we have created PDF datasheets for every cable solution that Sennheiser provides for their strategic alliance partners – this make it easy for you to download and save to your local HD, to share with others, or to simply print.
This post will be updated when Sennheiser releasing new cable solutions, or adding compatible phones to existing solutions – then you can bookmark this page to your favorites, and always be updated.
DHSG
Sennheiser is the only one that incorporate the DHSG standard directly in the basestation to their headsets. So this remain as the preferred solution, and hopefully more and more phone manufacturers will incorporate this directly to the phones also.

Look at our DHSG datasheet here:
Sennheiser CEHS-DHSG datasheet
Avaya
Avaya has been here for many generations, and has a lot of different models which Sennheiser covers with 3 different cables.

Look at our Avaya datasheets here:
Sennheiser CEHS-AV03
Sennheiser CEHS-AV04
Sennheiser CEHS-AV05
Alcatel
Alcatel was at a time limited when it came to EHS – but now most of the phones they release, comes with EHS support. Alcatel has come up with their own EHS technology which is called MSH. Sennheiser is converting the DHSG standard to MSH in their cable solution.
Look at our Alcatel datasheet here:
Sennheiser CEHS-AL01
Cisco
Cisco remains one of the most popular for enterprise solutions and is known by everyone in the industry – There is 3 cables in the range of Cisco EHS solutions.

Look at our Cisco datasheets here:
Sennheiser CEHS-CI01
Sennheiser CEHS-CI02
Sennheiser CEHS-CI03
Polycom
Polycom is well known for their voice and content collaboration systems, but also produce a lot of quality phones. Especially their VVX series, has become popular in the market.

Look at our Polycom datasheet here:
Sennheiser CEHS-PO 01
Snom
Snom is pretty new if you look at their competitors, as they started in 1996. Their focus is on SIP phones, and is basically making phones for existing platforms rather than making their own. This also makes Snom as the preferred phone type, on many hosted platforms today.
Look at our Snom datasheets here:
Sennheiser CEHS-SN01
Sennheiser CEHS-SN02
Shoretel, Toshiba & Cisco
The Shoretel cable from Sennheiser, is not only supporting Shoretel – but is also compatible with some Cisco, and Toshiba phones.
Look at our SH 01 datasheet here:
Sennheiser CEHS-SH01
Compatibility guide
Sennheiser also offers a compatibility guide through their website, where you also can search for your specific phone.
Link here: http://sennheiser-headset-compability.herokuapp.com/?locale=en