Product News: Parrot Zik 2.0 soon to hit the stores

For nearly a month ago, Parrot announced their new version of the very popular Parrot Zik headphones – Parrot Zik 2.0. These headphones quickly became famous, and are today many users preferred headphones, and are competing with brands like Beats.
Now it's just about to hit the store shelfs all over the world during November, just in time to get that killer Christmas gift.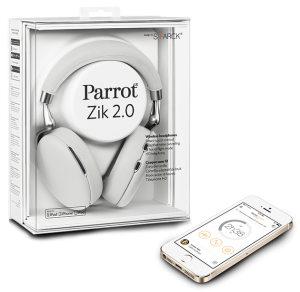 The new Zik is designed of the famous French designer Philippe Starck, which also designed the previous version. This new version comes in 6 different fashion colors. The design was combined with user feedback from the earlier version; Parrot was listening to its users for some of the changes. The material is also changed from some kind of iron to aluminum, which makes the headphones quite a bit lighter, and makes the comfort much better. They have also changed the plastic on the outside, to leather.
Now the Parrot Zik also pauses the music when taking the headphones away from your ears, and hangs them on your neck etc.
Compared to other brands, Parrot Zik also comes with an EQ App, which makes it possible to tune in the sound exactly as you would want – you can even download presets from various artists, so you can listen to their music just the way they intended.
As for the noice cancelling, there is also the possibility to adjust that to, whether it is letting ambient noise into your headphones, or to block out noise when going on an airplane ride.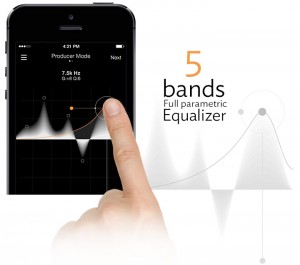 The battery time is 6 hours, with noise cancelling and as wireless Bluetooth headphones active – or 18 hours when using the cable, and with noise cancelling activated.
We will be doing a review on this product as soon as we get it from Parrot.
To watch more about this product, visit Parrot's homepage: http://www.parrot.com/usa/products/zik2/