Product news: Sennheiser HD 630VB – closed audiophile headphones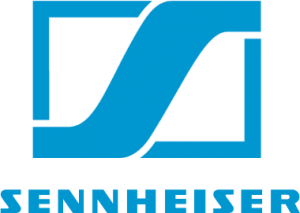 Copenhagen, 14/05-2015 – At the HIGH END fair at Munich, Sennheiser just released their new pair of headphones in the HD series – The Sennheiser HD 630VB, closed pair of headphones with variable bass adjustment
Sennheiser has been in this game for many decades, and with this product launch they are stating they are still one of the top manufacturers when talking about audiophile products. The Sennheiser HD 630VB is a closed stereo audiophile pair of headphones, packed with some features we do not see that often on normal audiophile stereo headphones. It seems like Sennheiser trying to capture a wider audience for this product as it got some more features than its competitiors.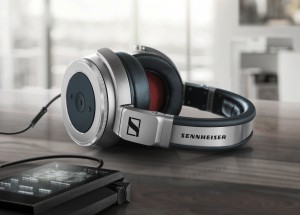 Axel Grell, Portfolio Manager Audiophile at Sennheiser: "The HD 630VB is a milestone for Sennheiser: For the first time, we translated our long-standing experience in the field of high-end audio into a closed-back design. Featuring passive noise cancelling, the HD 630VB reliably insulates the user from ambient noise, so he can fully focus on his music"
The design on these headphones is what we can expect from a brand like Sennheiser – it got ear cups, yokes, and sliders made of lightweight aluminium which definitely adds to the premium feel of the product. Obvious it also has exchangeable earpads which makes sure it always is at the best comfort level. One of the design features we do not see that often on these kind of products, is the foldable ear cups which makes the headphones fold flat, to easy carrying it around.
On the right side of the headphones you will find the controls for your smartphone or mobile device. With a  low impedance (23 Ω) and high sensitivity, the headphones is made to be ideal for mobile devices. The non detachable wire also includes an in-line microphone for making calls with your mobile device.
Technical data
Wearing style: Headband

Ear coupling: Circumaural

Transducer Principle: Dynamic Closed

Bass boost: +/- 5dB at 50 Hz
Impedance: 23 Ω

Frequenct response (headphones): 10-42,000 Hz

Sound pressure level (SPL): 114dB (1 kHz/1Vrm)

Total harmonic distortion (THD): <0.08% (1kHz, 100dB)

Contact pressure: 5.5~6.8N

Weight without cable: 400g
Frequency response (microphone): 100-10,000Hz

Pick-up pattern: Omni-direction
The VB letters in the product name stands for "Variable Bass", and is exactly what it says. You can adjust the bass level in the headphones according to your preference or listening environment. With a small rotary dial wheel, you can adjust the bass fast and easy.
The headphones is available from June this year.
Read more about this amazing product at: http://en-us.sennheiser.com/high-quality-stereo-headphones-around-ear-hd-630vb