Product news: Sennheiser next generation of HD400 series at IFA 2015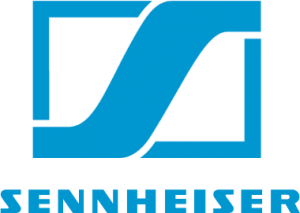 Copenhagen, 05/09-2015 – At Sennheiser's booth at IFA trade show in Berlin, there is also new products to discover. They have launched a new generation of their popular HD400 series of high quality stereo headphones
Everyone does their best to present all their new stuff at IFA trade show i Berlin this weekend, and Sennheiser also got some news to bring. First line of product they have in their booth to showcase is their new generation of the HD400 series. 3 powerfull stereo headphones with audio preferences for all purposes.
Sennheiser HD451
The HD451 offers some impressive audio quality taking into account that the pricetag is in the lower end for Sennheiser products. The audio is focused on a powerful bass, combined with Sennheiser crystal clear high and midrange frequencies. The closed, circumaural design means that it designed for keeping out ambient noise for the most optimal listening experience.
Optimized for use with portable audio devices including MP3 & CD players, iOS & Galaxy devices and smartphones (iPad, iPhone and iPod are trademarks of Apple Inc., registered in the U.S. and other countries.)
Frequency response: 20 Hz – 20000 Hz
Impedance: 32 Ω
Sound pressure level: 108 dB (1kHz/1Vrms)
Cable length: 1.2 meters
Sennheiser HD461
With the same audio preferences as the 451, the products seems very much similar. Although in the HD461 you get an inline remote to handle calls through your headphones aswell – a much needed feature in todays headphone products as we tend to always be using our smartphone and headphones on the go.
Frequency response: 17 Hz – 22,500 Hz
Impedance: 32 Ω
Sound pressure level: 112 dB (1kHz/1Vrms)
THD, total harmonic distortion: <0.1% (1kHz/100dB)
Sennheiser HD471
The HD471 focuses on slightly different part of the audio range. Innovative, lightweight diaphgrams work in conjunction to provide clear, detailed sound reproduction. A less focus from the bass frequencies, making these headphones crystal clear to enjoy every kind of music. Ergonomic circumaural design ensures maximum attenuation of ambient noise and a comfortable fit.
Optimal connectivity to home stereo equipment with gold-plated plugs, an additional 3m cable and a 6.3mm plug adaptor.
Frequency response: 16 Hz – 24,000 Hz
Impedance: 32 Ω
Sound pressure level: 114 dB (1kHz/1Vrms)
THD, total harmonic distortion: <0.1% (1kHz/100dB)
Read and experience more at their booth at IFA 2015 or www.Sennheiser.com