Product news: B&O Beoplay A6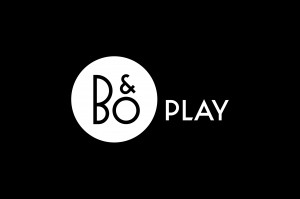 Copenhagen, 05/09-2015 – B&O, Beoplay also introduced some new things at IFA this weekend. The new Beoplay A6, multiroom wireless speaker with impressive audio and a price tag in the upper end of the scale
I have said this a few times, but it really is one of our favourite times of the year when IFA trade show i Berlin kicks off. We have seen some cool product launches, and danish B&O, Beoplay has launched their new wireless speaker the Beoplay A6. Beoplay A6 is loaded with cool features, and is as usual presented in a contemporary danish design style.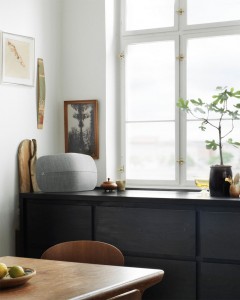 The danish designer Jakob Wagner behind this new speaker, and he announce: "In a way I have designed BeoPlay A6 the same way I design a piece of furniture, however here form follows sound and interaction. Its intuitive yet surprising shape always "plays to you" no matter where you are and generates a much more intimate relationship than you would normally get from a conventional music system. BeoPlay A6 can blend in gracefully with almost any interior yet stand out with its distinct character. No matter if you place it freely, in a corner or on the wall it will become the center of social interaction like a contemporary jukebox",
The fabric on the outside of the Beoplay A6, is made of quality material. B&O partnered up with the company Kvadrat, which is a leading manufacturer of design textiles. The design is as you would expect from a design company like B&O, something that would fit in all kind of interior designs in most homes. It comes in 4 different colors to choose from, Light Grey, Dark Grey, Dark Rose, and Dusty Blue.
The variety of features seems like it got everything you would need. Wireless streaming of music can be done via either Bluetooth 4.0, DLNA or Airplay. They have made an intuitive touch interface to control the speaker, which works great, and giving it a bit more edge towards other products in this category.
Furthermore it supports the BeoLink Multiroom technology which allows the speaker to be connected to other B&o products, making your home complete audiowise.
Power from this speaker should also live up to todays standard. It is driven by, 2 x 5,5″ woofer, 1 x 1.5″ full range, 2 x ¾" tweeters, and the effective frequency range is 35 – 30.500 Hz.
Other specifications
Wireless networks
WLAN – 802.11b/g/n (2.4GHz & 5GHz)
Bluetooth 4.0
Dimensions
W536 x H298 x D144 [mm]
Connections
1 x Ethernet 10/100 Mbit/s
1 x Line-in with sense (for any analogue audio device)
1 x USB (for service use)
Streaming features/services
Apple AirPlay
Bluetooth Audio Streaming
DLNA – DMR
Spotify Connect
QPlay 2.0 (China specific)
Deezer
TuneIn
Experience more at www.Beoplay.com