News: Jabra Speak™ 810 – soon to be launched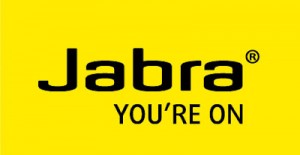 Copenhagen, 23/09-2015 – Jabra has been publishing a few teasers for their new product. The Jabra Speak™ 810 is soon to hit the market, and we are giving you the latest updates
Since the launch of the first Jabra Speak™ , it has been one of the most popular speakerphones products on the market. With the latest technology in audio quality and speach, these small speakers is a great device for meetings on the go, or in the office/meeting environment. It also made it possible to have good quality conference calls during meetings, without having to invest in some large scale conference solutions. Making personal conferences modern again.
Jabra is about to takes these speakerphone products a step further with their latest addition – The Jabra Speak™ 810.
The launch is set to October 1. We do not have much information yet, but looking at the price range and size – we are certain that it would close a gap between those existing small speakerphones and the enterprise solutions. Making Jabra's product portfolio even more flexible for their customers.
The specifications states that the  Jabra Speak™ 810 can host meetings with up to 15 participants.
Jabra Speak™ 810 Teaser video
We will update you further tomorrow, as we expect to recieve more information during the day – tune in tomorrow around 12:00 CEST to get all the information.
Visit www.Jabra.com